SPEAKERS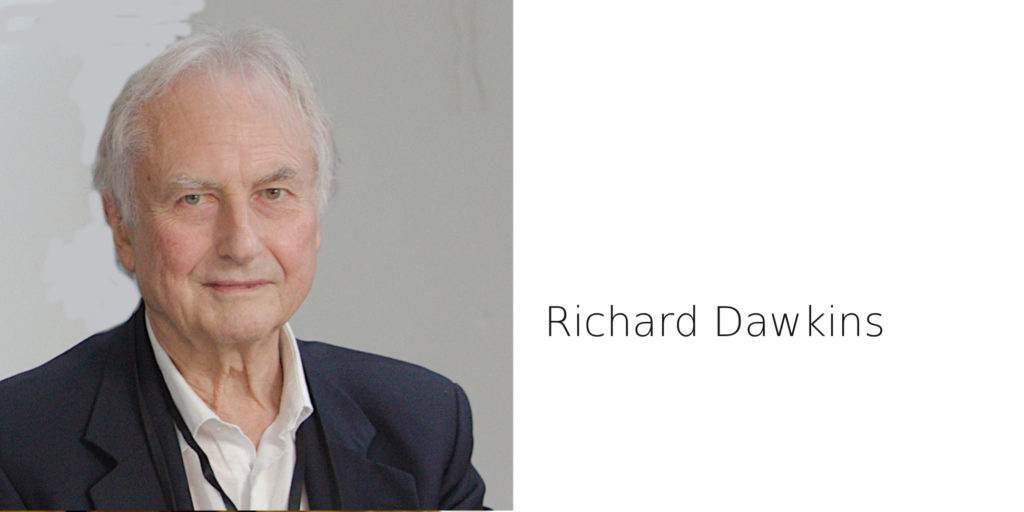 Richard Dawkins is a famous British evolutionary biologist, science populariser and author; a vocal critic of religion, and the most well-known atheist in the World.
Professor at the University of Oxford until 2008, currently an Emeritus Fellow of New College, Oxford. He is a theorist of biological evolution. He gained worldwide fame with his book The Selfish Gene (1976), which popularised the gene as the principal unit of selection in evolution and introduced the concept of the meme. His book The Extended Phenotype (1982) made an important contribution to evolutionary biology by showing that the phenotypic effects are not limited to an organism's body, but can extend to the environment, including the bodies of other organisms. In 2006, he founded the Richard Dawkins Foundation for Reason and Science. Richard Dawkins is an outspoken opponent of creationism and the pseudoscientific concept of intelligent design, as well as of homeopathy, alternative medicine, dowsing, etc. For him, the logical consequence of understanding evolution is atheism. He is a well-known critic of religion. His most popular book, The God Delusion (2006), had an impact on changing the worldview of large numbers of people. In it, Dawkins argues that there is no reason to recognize the existence of a supernatural creator, and that religious beliefs are delusional and incompatible with science. In science, Dawkins sees not only a source of knowledge, but also aesthetic sensations, admiration for the beauty of nature (Unweaving the Rainbow and others). Several books by Richard Dawkins have been translated and published in Poland, including: The Selfish Gene, River Out of Eden, A Devil's Chaplain, The God Delusion, The Greatest Show on Earth, The Magic of Reality, An Appetite for Wonder, A Brief Candle in the Dark, The Four Horsemen, Outgrowing God. Richard Dawkins has won numerous prestigious academic and writing awards and honorary doctorates. As a public intellectual, he regularly speaks in television and radio debates, predominantly on science and atheism.
Dan Barker is an American atheist activist, musician, composer, and author.
He served as an evangelican Christian preacher and composer for 19 years but left Christianity in 1984. Together with his wife Annie Laurie Gaylor, he is the current co-president of the Freedom from Religion Foundation, and the cofounder of The Clergy Project. He has written numerous articles for Freethought Today, an American freethought newspaper. He is the author of several books including Losing Faith in Faith: From Preacher to Atheist. His lectures and debates are characterized by clarity and knowledge of modern physics, cosmology and biology. Dan Barker is also a pianist, jazz musician and composer of two children's musicals and of many songs
David Rand is a Canadian author, blogger, and atheist activist. Founder and president of the Atheist Freethinkers Canada, author of two editions (English and French) of the blog Atheology (Atheologie) and of numerous articles on atheism, secularism, human rights, women's rights, LGBT rights, etc. Author of the book "Stillbirth: The Failure of Secularism in the English-Speaking World". Speaker of the Days of Atheism 2016, 2017 and 2018 in Warsaw and the winner of the Special Award of the Kazimierz Lyszczyński Foundation.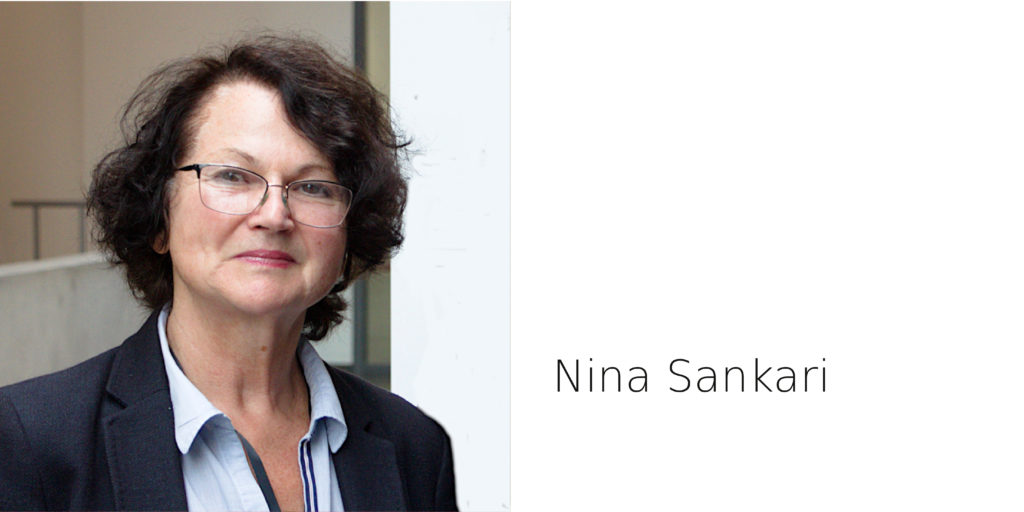 Nina Sankari (Poland) is a feminist and atheist activist, co-founder, and vice-president of the Kazimierz Łyszczyński Foundation. She has published articles in Racjonalista.pl, Fakty i Mity, Faktycznie, La Raison, Charlie Hebdo, 50/50, La Respublica. She is a co-founder and editor-in-chief of "Przegląd Ateistyczny" (Atheist Review). Named by Gazeta Wyborcza one of the 50 bold women 2018 who change the world for the better, the winner of the One Law for All Foundation Award (London 2018), nominated for the Equality Glasses (Warsaw 2019). One of the main organizers of the Days of Atheism in Warsaw.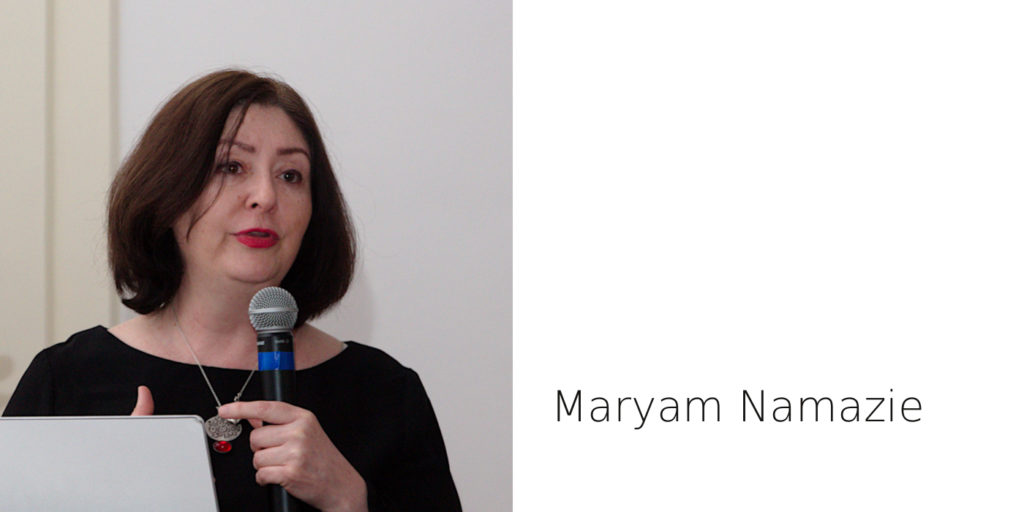 Spokesperson for One Law for All and the Council of Ex-Muslims of Britain, Maryam Namazie is an Iranian-born writer and activist. She is a member of the International Advisory Board of the Raif Badawi Foundation for Freedom and a National Secular Society Honorary Associate. The Islamic regime of Iran's media outlets have called Namazie 'immoral and corrupt' and she has been barred and no platformed for speaking out against Islam and Islamism and defending the right to apostasy and blasphemy. She was awarded the 2016 International Secularism (Laïcité) Prize from the Comité Laïcité République and was honoured by the National Secular Society for her campaigning work defending free speech at universities (2016). She was also awarded Atheist of the Year by Kazimierz Lyszczynski (2014), Journalist of the Year at the Dods Women in Public Life Awards (2013), selected one of the top 45 women of the year by Elle magazine Québec (2007), one of 2006′s most intriguing people by DNA, awarded the National Secular Society's Secularist of the Year Award (2005), amongst others.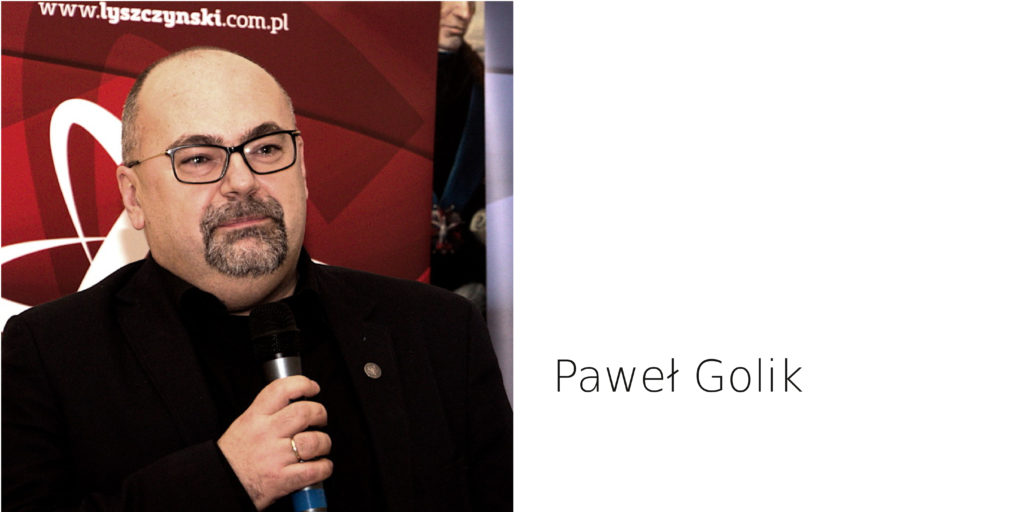 Prof. Paweł Golik (Poland) is a Polish geneticist, professor of biological sciences, popularizer of science.Director of the Institute of Genetics and Biotechnology, University of Warsaw. He deals with the issues of RNA processing and stability in yeast and vertebrate mitochondria, evolutionary biology, and bioinformatics, as well as molecular phylogenetics. His research interests include, i.e., studies of the function and evolution of nucleus-encoded proteins involved in RNA metabolism in mitochondria, the use of yeast to model human diseases associated with impaired nuclear control of mitochondrial genome expression, paleogenomics and comparative genomics. He cooperates with artists working on the border of science and art. Paweł Golik is a Chairman of the Council for the Dissemination of Science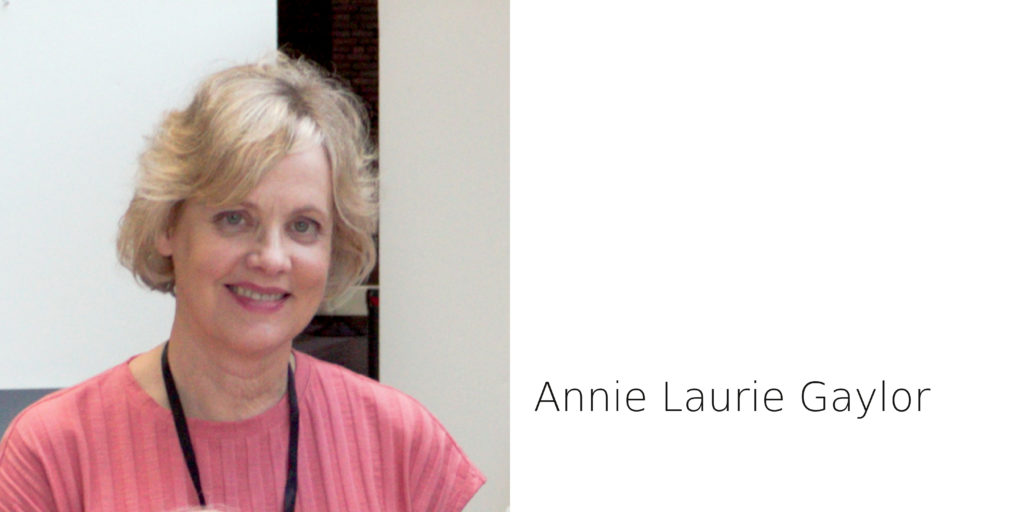 Annie Laurie Gaylor is an American atheist, secular and women's rights activist and a co-founder of – and, with her husband Dan Barker, a current co-president of – the Freedom from Religion Foundation, the largest american organization (30.000 members) promoting non-teistic worldview and defending rights of atheists. She was also the editor of the organization's newspaper, Freethought Today (published ten times per year) until 2015. Gaylor is the author of several books, including fondamental books on position of the Church towards women i.e. Woe to the Women: The Bible Tells Me So, Betrayal of Trust: Clergy Abuse of Children and, as editor, Women Without Superstition: No Gods – No Masters.
Ewa Bartnik is a Professor in the Institute of Genetics and Biotechnology, Faculty of Biology, University of Warsaw. Research on human mitochondrial diseases. Author of over 130 papers and recipient of numerous grants. Alexander von Humboldt Fellow at the University of Cologne, Germany 1986-1988; post doc at the Massachusetts Institute of Technology, USA 1976-1977. Member of many grant review bodies in Poland as well as for the European Commission. 2006-2009 Member of the OECD PISA Science Expert Group, 2010-2017 member of the UNESCO International Bioethics Committee, since 2015 Member of the Bioethics Committee of the Polish Academy of Sciences. In 2016 and 2021 member of the European Commission Identification committee for selection of EGE (European Group on Ethics in Science and New Technologies) members. 2019 – 2021 member of the WHO Expert Advisory Committee on Developing Global Standards for Governance and Oversight of Human Genome Editing.
Anjuli Pandavar is a British writer and social critic. She teaches English for
Academic Purposes and is the owner of For Advanced English. She holds an
undergraduate degree and four higher degrees from universities on three
continents. Anjuli grew up Muslim under Apartheid in South Africa and has
been an atheist for forty-four years. She is the author of Islam. Wiara a
człowieczeństwo, published by Stapis in Poland. She writes social critiques on
her website Murtadd to Human and occasionally on Listy z naszego sadu and
Jihad Watch.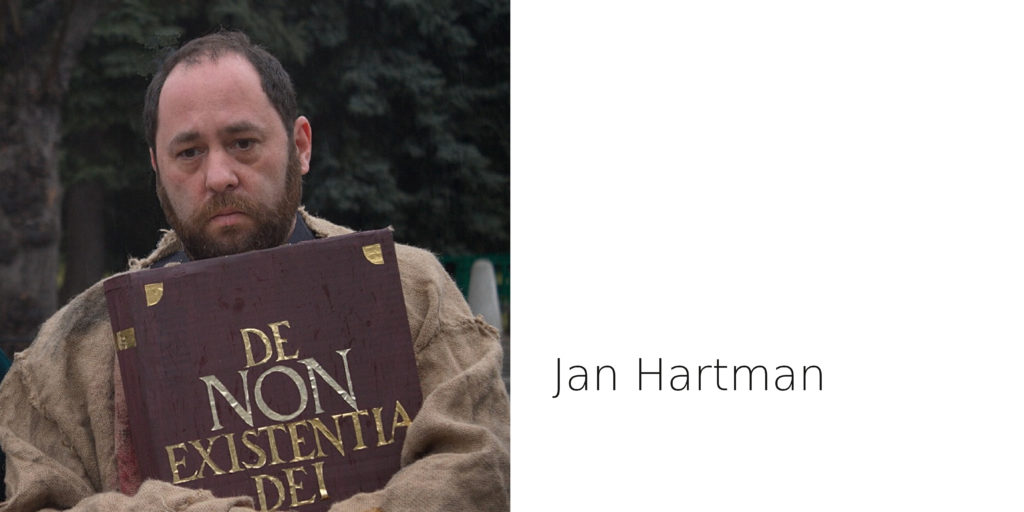 Prof. Jan Hartman is a Polish philosopher of Jewish origin, bioethicist, professor of humanities, publisher, columnist, academic teacher, and politician. An avowed atheist. Author of books in the field of philosophy, ethics, and bioethics. Columnist of the weekly "Polityka". Author of the blog "Loose Blues"and of articles published in Gazeta Wyborcza, Tygodnik Powszechny, Dziennik Gazeta Prawna, Rzeczpospolita, Newsweek. Prof. Hartman is the winner of the title of Atheist of the Year 2014 awarded by the Kazimierz Łyszczyński Foundation, and since 2015 a permanent member of the jury of this contest. Pictured: Jan Hartman as Lyszczyński (2014)
Marta Lempart is a Polish women's rights activist and the founder of the All-Poland Women's Strike. Active since 2016 in widespread protests against tightening abortion laws under the conservative Law and Justice party, Lempart has been targeted by the government with arrests and legal charges, and faced death threats from opponents of the protests. Her work has also included advocating for equal rights for members of Poland's LGBT community and for people with disabilities. She is a vocal proponent of secularism and the separation of church and state. She was awarded the Title of the Atheist and Feminist of the Year 2019 by the Kazimierz Lyszczynski Foundation.
Hugo Estrella is an international peace and human rights activist from Argentina, former Director of International Affairs at the CFI Mission to the United Nations in Geneva, founder of the Argentine Secular Humanist Association. Former Director of Latin America at the Institute for Secular Politics. He is a representative of the Pink Triangle Trust. Hugo Estrella will speak at the Days of Atheism in Warsaw for the third time.
Dr. Tomasz Witkowski is a psychologist, writer, publicist, skeptic. Author of several books published in Poland and the USA, including Fades, Fakes, and Frauds. Exploding Myths in Culture, Science and Psycho-logy. He has published several dozen scientific articles and several hundred popular science articles in Poland, e.g. in Polityka, Plus Minus, Newsweek and abroad in Skeptical Inquirer, BPS Research Digest, Areo Magazine, Quillette and others. Founder of the Polish Skeptics Club and a member of the Polish Rationalist Association. He worked as a researcher at two universities in Poland and two in Germany. In 2010, he was awarded the Rationalist of the Year award for his activities, and in 2020 he was the winner of the "Soczewki Focusa", scientific plebiscite in the "scientific activist" category.
Anna Zawadzka (pseudonym: Anka Zet) is a Polish educator, journalist, publisher, film producer, LGBT activist. She published in "Życie Warszawy", was a journalist of the Warsaw Television Centre, cooperated with the weekly NIE . He publishes on Homiki.pl and Femioteka.pl portals. Author of books for youth, i.e. "Souvenir of the First Holy Communion".
Sami Abdallah is a diligent Lebanese civil society activist residing in Germany, Sami Abdallah is a theoretical physicist by profession. He has worked extensively to fight against discrimination and the negative social stereotypes that vilify atheists in Lebanon and the Arab World, and has been closely involved in offering protection to those who have been threatened because of their atheism. Sami is the co-founder and president of Freethought Lebanon, created in 2007 as an initiative that aims to empower freethinkers in Lebanon in order to promote science and humanism, encourage critical thinking, disseminate secular values and protect freethinkers at risk.
Co-creator of the Atlas of Hate – a project monitoring anti-LGBT zones in Poland. Since three years of creation of Atlas, the number of local government units with anti-LGBT resolutions has decreased by a third. Atlas was sued by 7 institutions represented by Ordo Iuris. All the accusations so far have been dismissed. Atlas has won several awards, i.e. from the KPH (Campaign Against Homophobia), the Paris Mayor, the committees of the Madrid and Berlin Pride Parades. Atlas was also nominated for the European Parliament's Sakharov Prize. Jakub Gavron is also a co-organizer of the Equality March in Rzeszów – the first on the so-called Eastern wall of Poland, renown for the fundamentalist Catholicism.